Q1 Investment results in 2021
US Stock Market
US Stock Market Index returns in Q1 2021: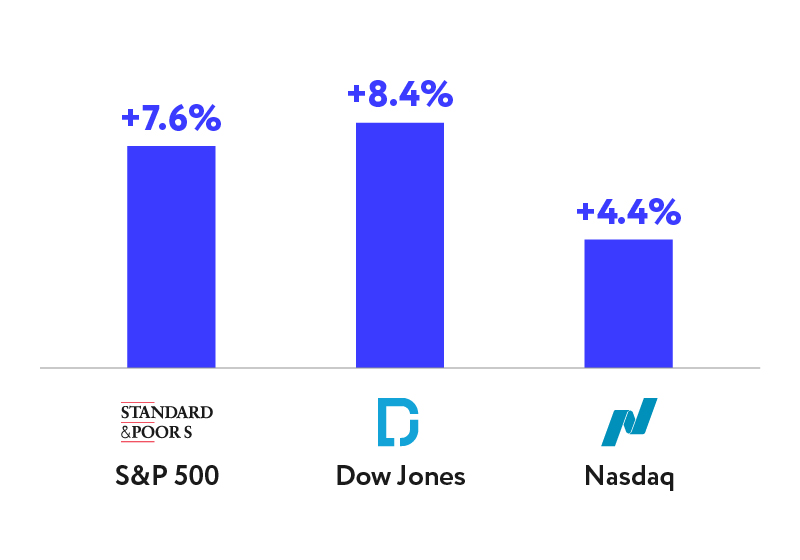 In the first quarter, U.S. stocks showed positive dynamics against the background of new economic incentives and the progress in the field of the vaccination record. Stocks of companies that are sensitive to economic cycles demonstrated outstripping growth rates. The most profitable sectors include energy, industry and finance.
After a record high growth in 2020, the index of Nasdaq technology companies lagged behind the broad market in Q1 2021 — investors rebalanced their portfolios in favor of other sectors of economy and value stocks.
IPO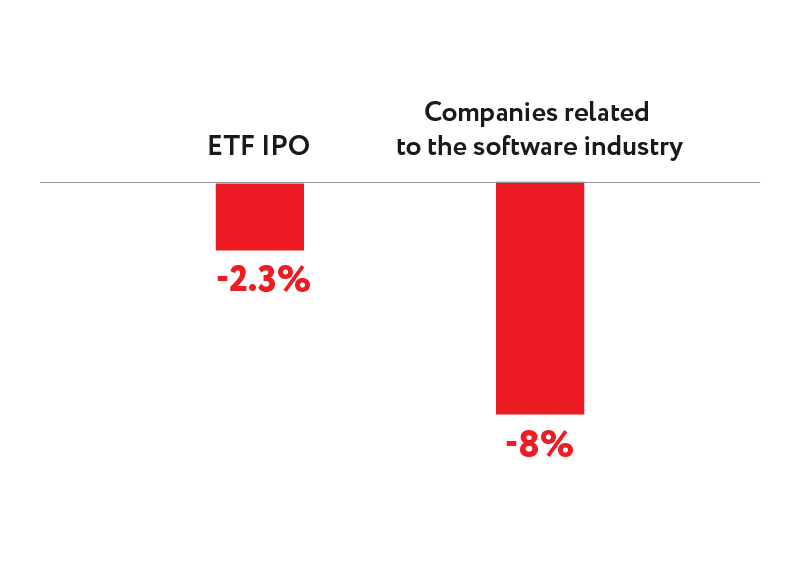 The first quarter of 2021 will be remembered for the correction in fast-growing technology companies that had gone public recently. The IPO index has decreased by 2.3%, compared to the 8% fall in the index of fast-growing companies from the software sector. This dynamic influenced the profitability of new IPOs.
This quarter, our investors participated in 25 IPOs. The average return on investment was +24%, which is lower than the average in 2020.
Shares of private companies
Whereas the IPO market was slowing down, the market of private companies, on the contrary, was increasingly attractive to investors. Many private companies in our portfolio have increased in value: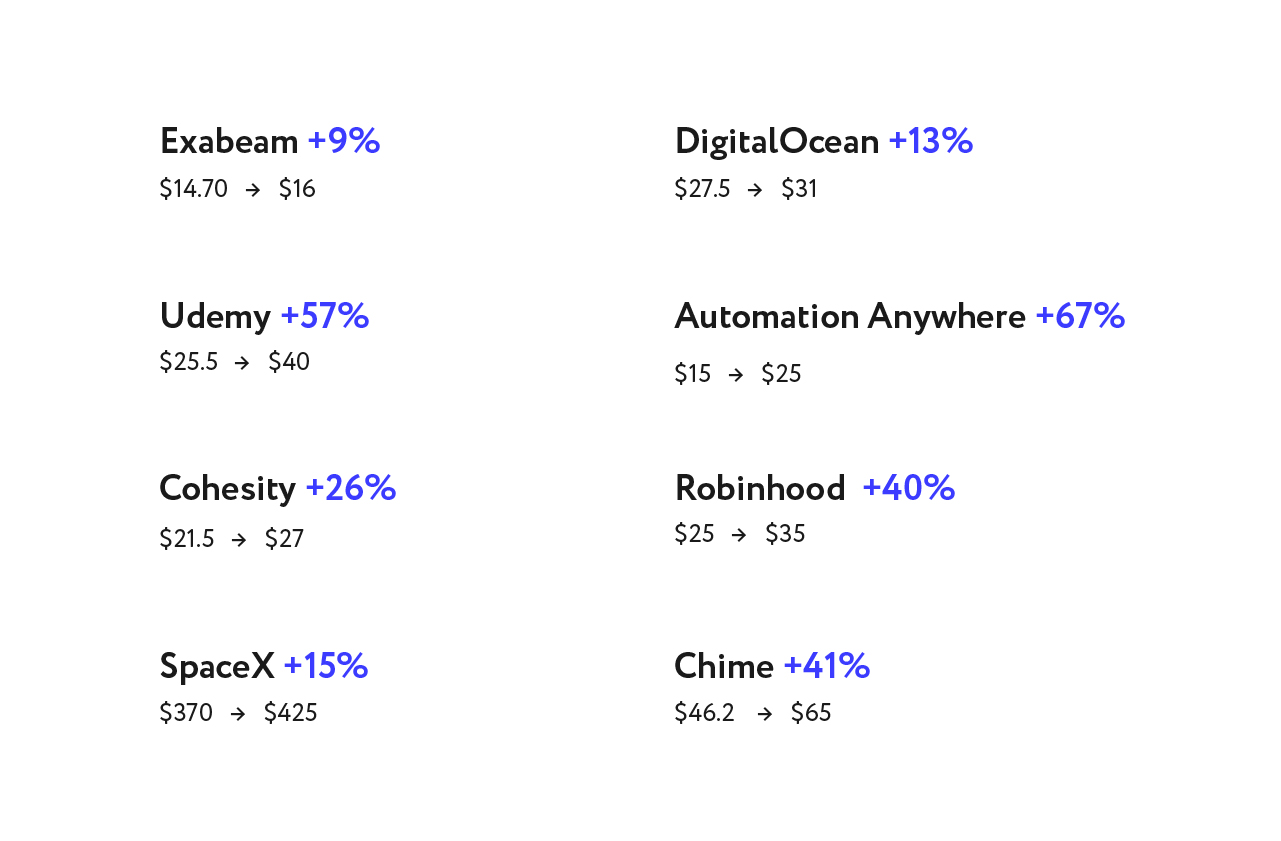 Two companies went public: Coursera and DigitalOcean. For those who invested in these companies at the pre-IPO stage, the current return on investment is +260% and +217%, respectively.
New investment ideas
Last quarter, we added 2 new pre-IPO companies to our portfolio: Scopely and FiscalNote. We also launched a new product — investments in a company's SPAC. SPACs are funds that make money on what we're trying to make money on — that is investment in private companies at the pre-IPO stage.
Stay tuned — in the following quarters, the platform unitedtraders.com will offer even more options for investment in pre-IPO and SPAC.