How to become a UTEX partner and make money out of it
We have launched a partner program for UTEX: attract new users and get a share of the commissions they pay for their trades.
The information and the tools for participation are available on the United Traders website — by encouraging new users to join UTEX, you will benefit from their decisions even when it comes to other products from our company.
How it works
Register and enter the partnership section. Create a unique link to UTEX website.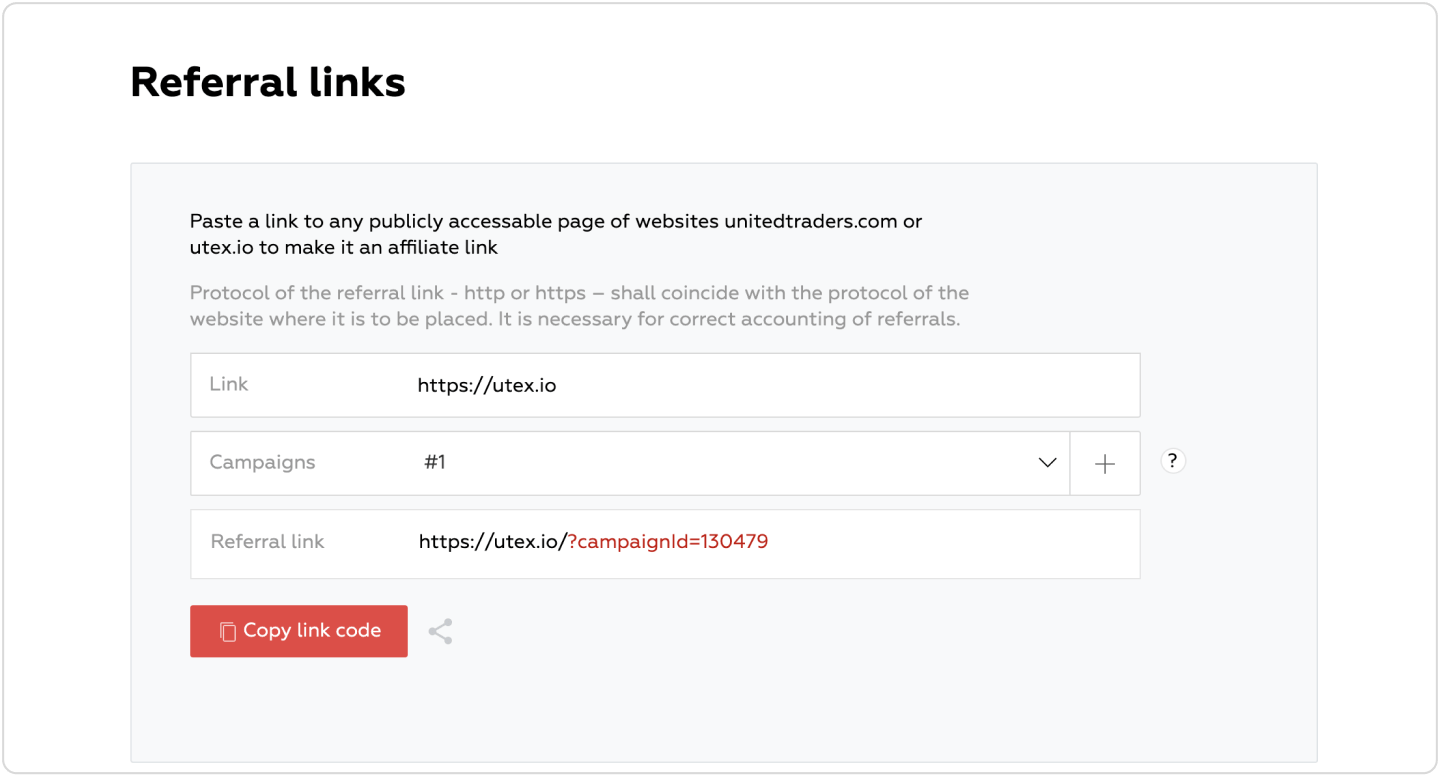 You can add the link to a website or blog or just send it through a chat. You can also add our advertising banners to your website.
We will automatically tag all the users who will register using your link. Every month you will receive 30% of the commissions they paid for their trading. The number of registrations with the referral link is unlimited.
Example
Suppose, 5 users have registered using your referral link. Over the past month they made several trades worth a total of $5000. The trading free is 0,2%, or $10. You will get 30% of this amount — $3.
Statistics
The number of registrations and clicks on the links, the amount of trades and the reward can be tracked in your account. The data is updated on a daily basis.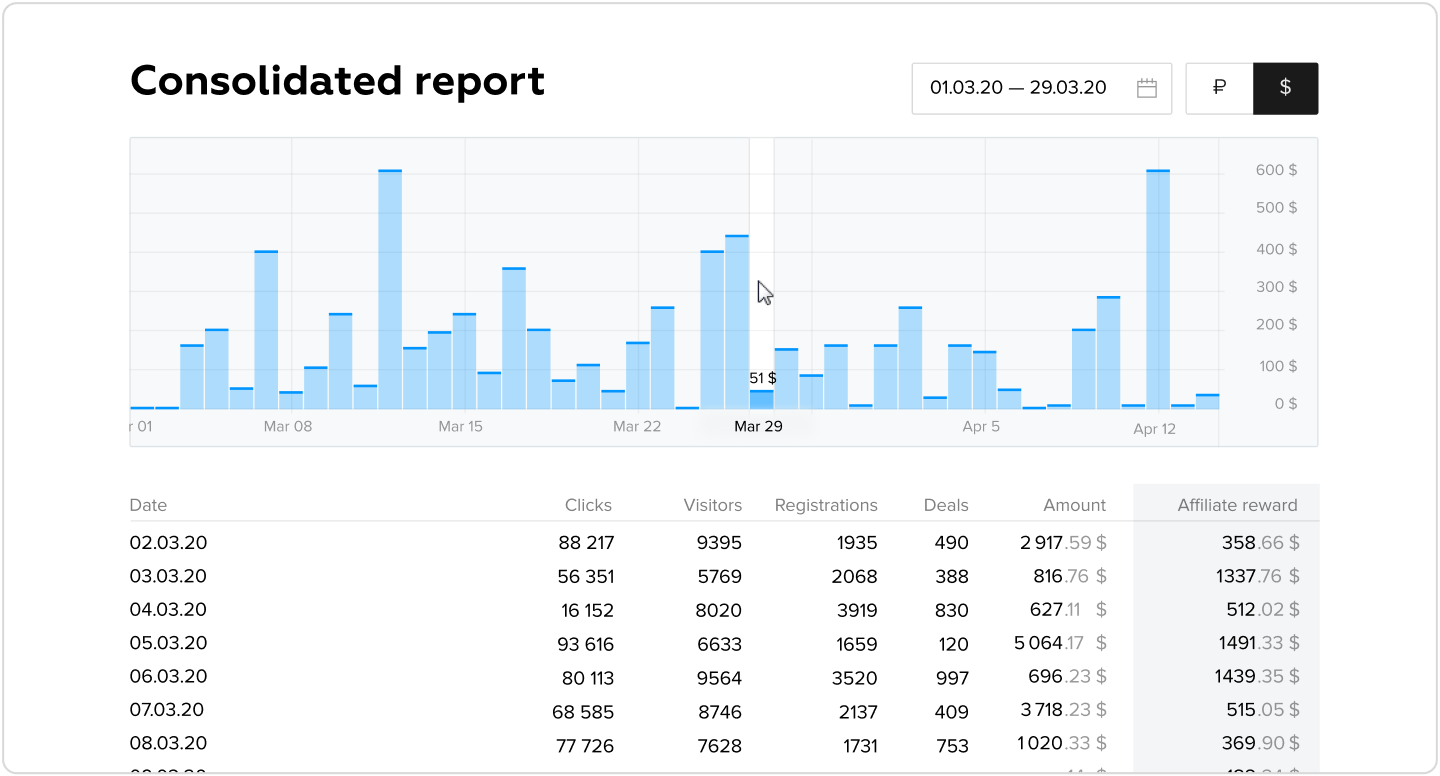 More products
Our partner program works for UTEX and other products from United Traders: the investment platform and trading terminal Aurora. Go here for more information.