What's SECTA?
You'll get a sense of it
«Secta has always been around.

Let's remember how our community developed, and you will decide for yourself what SECTA is».
Anatoly Radchenko, Dmitry Belousov and Roman Vishnevskiy,
managing partners of United Traders,
also known as UT
Moscow — Saint Petersburg
SECTA began its journey with two diverse teams of UT traders. You could call it a family that got split in two parts — one part is quartered in Moscow, the other part — in Saint Petersburg.
Basically, it started as a friendship between three people who just get a kick out of working together. We wanted to do what we enjoyed most, make loads of money and have fun.
All day long we traded on the stock exchange and hardly ever got out of the office — it was home for us then. We slept, ate, switched from charts to Playstation and back. We would play table tennis and get back to trading.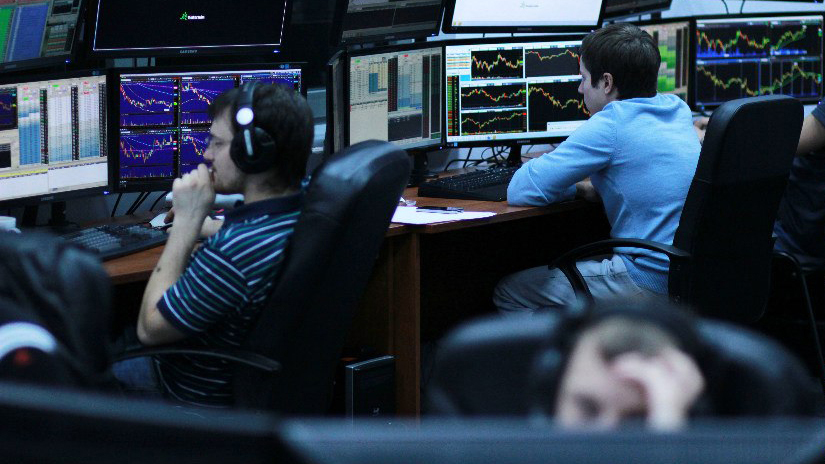 We were working against constant emotional roller coasters because every day one of us lost money.
One day one of us had a bad trade and punched through a wall. The administration of the business center we were working in got an idea, cut a square in the wall and installed an access panel.
Another day, one of us destroyed all his monitors. This guy lost a ton of money, sat hugging his knees, crying like a baby and saying, 'That's it! I'm done with trading!'
On days like that we turned to our risk manager. In addition to mitigating financial risks, he was tasked with providing psychological counsel to the guys from Moscow and Saint-Petersburg alike. Well, basically, he kept his eye on all of us.
A tad later we got together, started developing our business, and almost all people stayed with us. Even those who are no longer with us, became our customers and follow us.
We had something to share
From the very beginning, United Traders marketed itself through people who enjoy a certain degree of public recognition. For instance, Tolya Radchenko or Anton Klevtsov are well-known people who gathered a community around their ideas.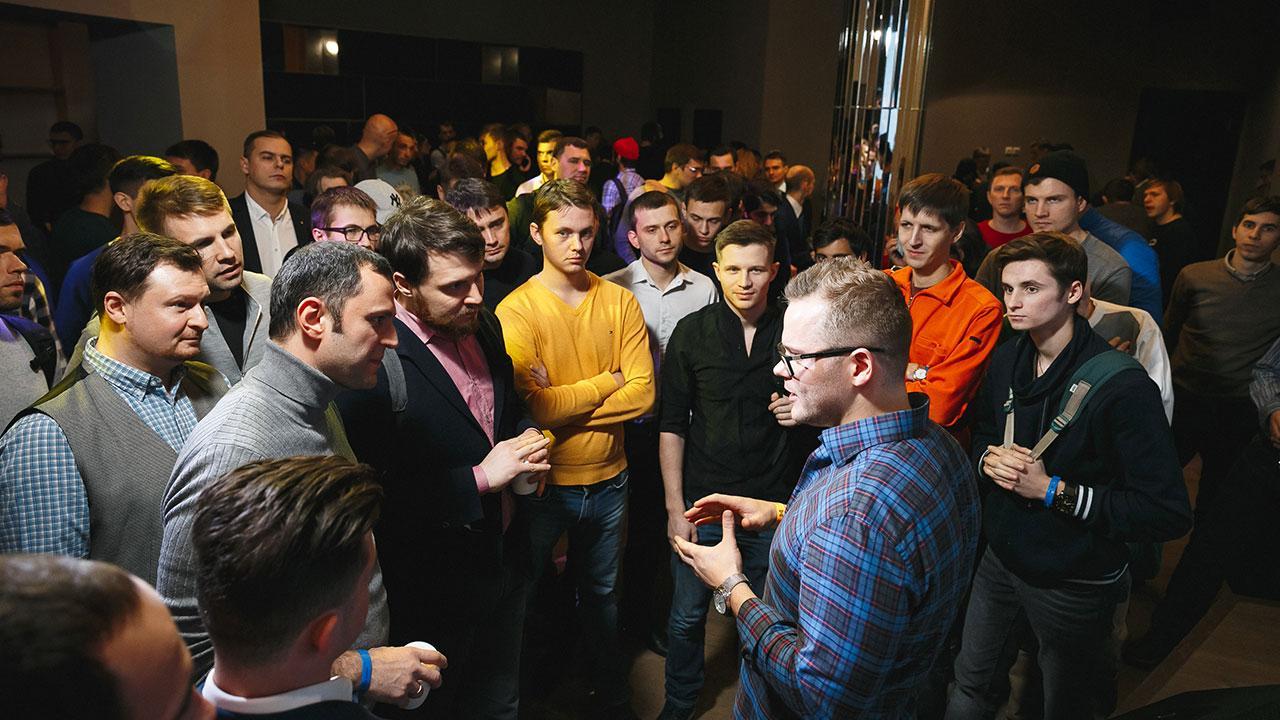 Tolya started with webinars. Back then people held webinars without camera, and the host's face remained unknown. Everyone thought that Tolya sounded like a seasoned 40-year-old man, and the women took notice of his husky voice.
People liked these webinars so much that they asked us to book seats for them in advance. Nobody in Russia knew about the American market at the time. Everyone traded futures on PTC or for USD, and we traded American stocks and knew a thing or two about it.
Seminar 1.0
Once we held a two-day event that took place in the Russian Oncogenesis Research Institute — the premises were poorly heated, the windows were hardly insulated, and the entry fee was a thousand dollars. No kidding. But we didn't care!
We were convinced we were experts enough and thought that the people who would come to our seminar would cry as if they were at a Madonna concert. At the same time we weren't even remotely good enough, we read from noted when we delivered the theory part.
So the people bought the tickets and didn't know what to think. Dima was 20, Roma was 22 — two guys just out of college and teaching 40-year-old men how to earn money. And in a coffee break they notoriously left for 15 minutes and returned only in half an hour.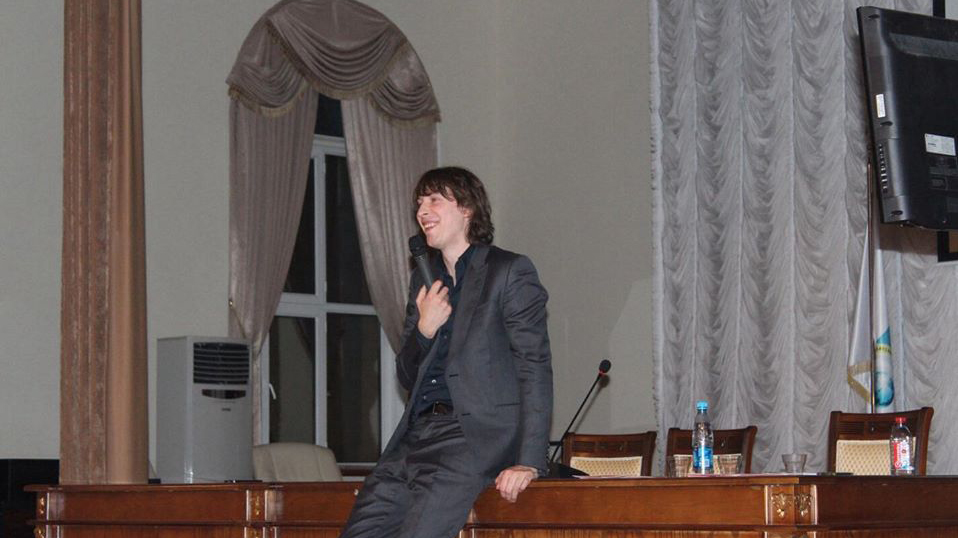 But we made it up when it came to the practice part. Our audience got pretty excited when we made $50,000 right in front of their eyes.
We opted for a seminar deliberately because none of our competitors bothered with the practical part, and we really enjoyed it. Then we held a couple more seminars showing how to make money 'here and now'.
Rise to popularity
With time we took a more disciplined approach to organizing events for educational purposes. Sometimes we failed.
We invited Timothy Sykes as a speaker, put an ad in major business newspapers, anywhere possible. We splashed around $100,000 on the promotion and sold three tickets. But we also had a lot of people who wanted to come to the conference free of charge, so very soon we had a big crowd of traders behind us.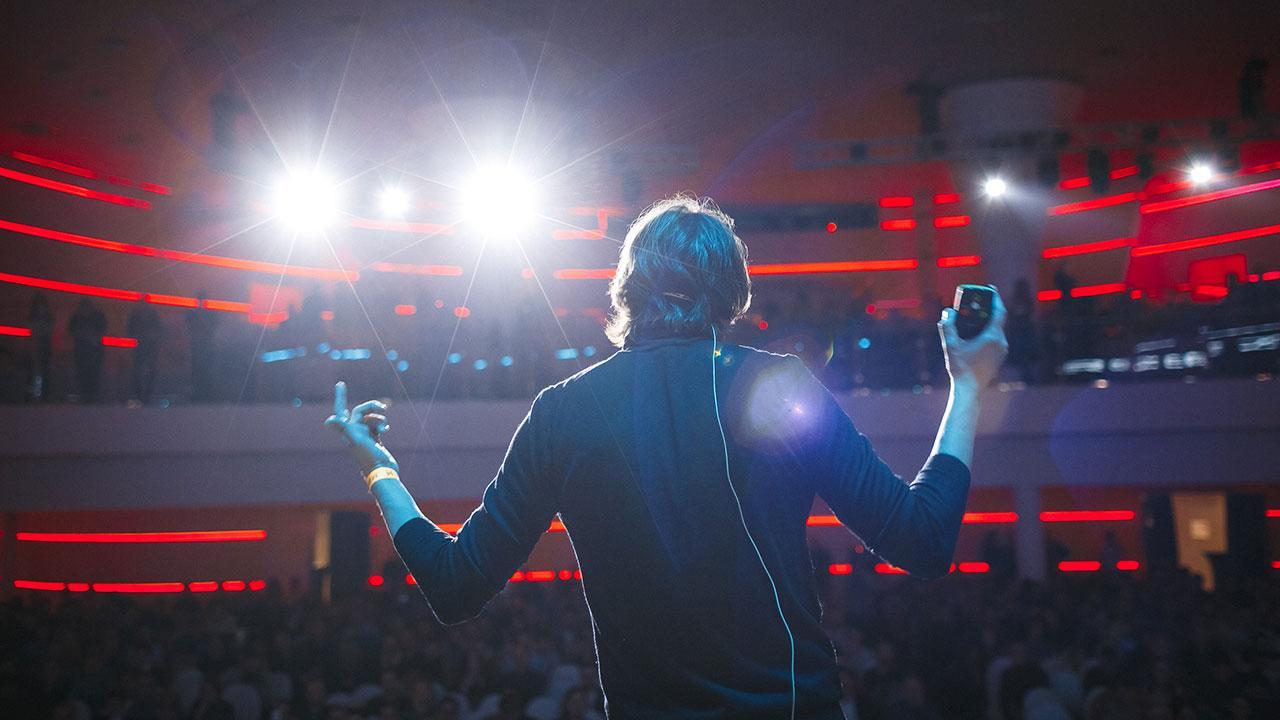 People took to us, and we started touring across the world: Kiev, Minsk, Kazakhstan. At universities we performed to sold-out crowds. People liked attending our courses, and the knowledge we shared drew the right people. That's when we started hearing from people «I've been following you for quite a while».
They are watching us
So there were more and more people gathering around us, and we no longer felt there was a distinct line between work, community or life.
We had parties where everyone would come. You can't just go to bed after an event, we would always go to a party. And our customers just tagged along, along with the people who «have been following us for quite a while».
I admit some people found these parties even more interesting than our conferences. Anyway, there were always more and more new people joining us.
In 2011, right in the middle of such party, we made a strategic decision.
— Guuuys!! We already have хххххххх people... What shall we do?
— Let's write it off as marketing expenses!))))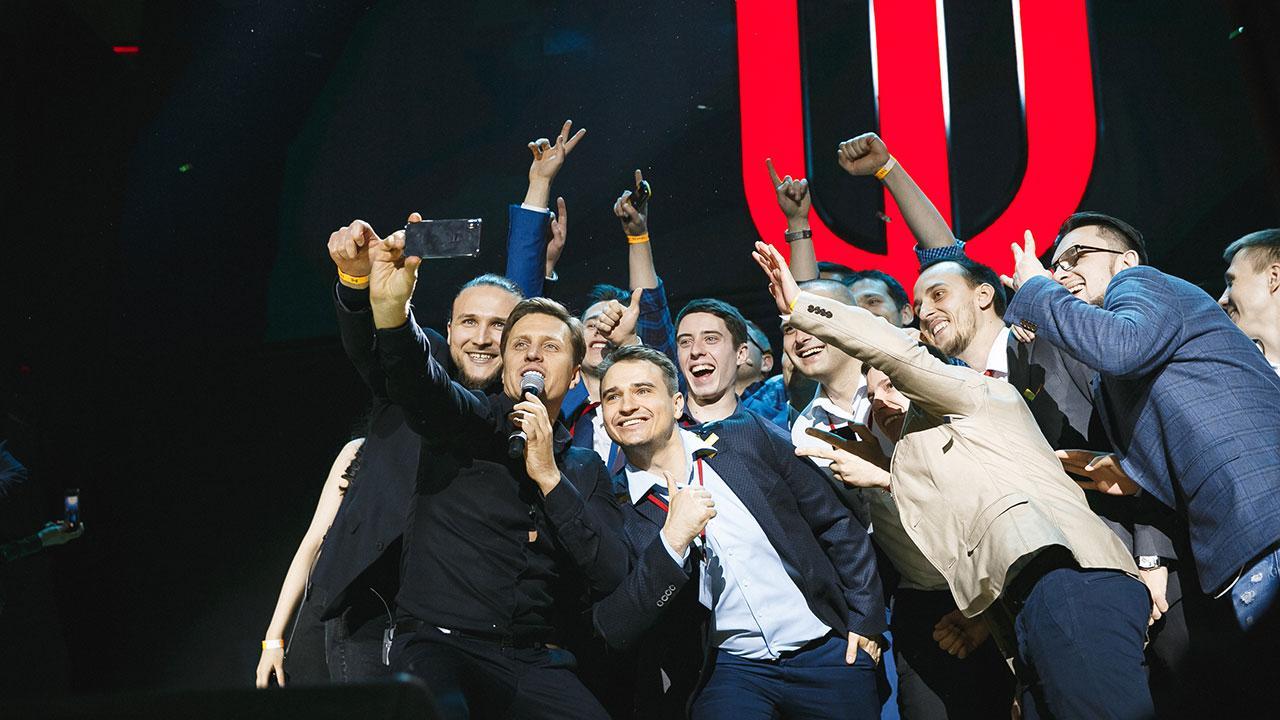 Our communication with the community went beyond conferences and parties. We get together to play soccer, kitesurf, we see one another at poker tournaments.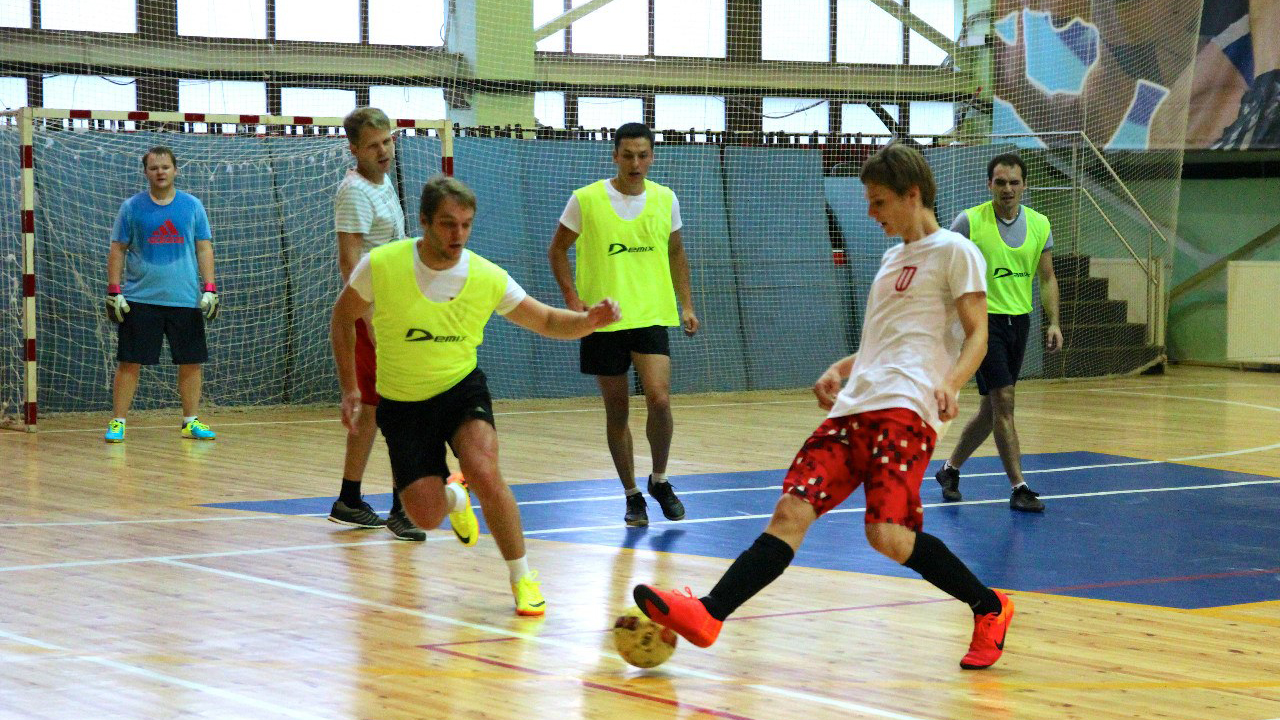 We shoot shows together. Our customers and acquaintances come to us to discuss something interesting or share some insights with our viewers. People care not only about knowledge or money — they care about emotions. And we've always wanted to make a business we would be happy to see growing.
Now, wherever we are, our community is always around. And we realized why.
We change in the same way
Our company and the people it brought together are developing in the same direction. We are moving along the same path of rethinking our values, possibly in this evolution of consciousness you'll recognize yourself.
Get rich!
«Get rich or die» is the idea that got us together when we were students, which was later expanded as it got new meanings.
Take responsibility
Trading teaches you to take responsibility for whatever happens.
If something goes wrong during a trade and you lose a lot of money, it's your fault and nobody else's. You can't put the blame on the American government, slow computer or a power cut.
Becoming aware of this responsibility changes your life, and you perceive any loss in a completely different way.
A 45-year-old executive of a huge financial corporation can jump out of the window in an emotional turmoil if his company goes bankrupt.
Or meet Zhenya Belousov, a UT employee.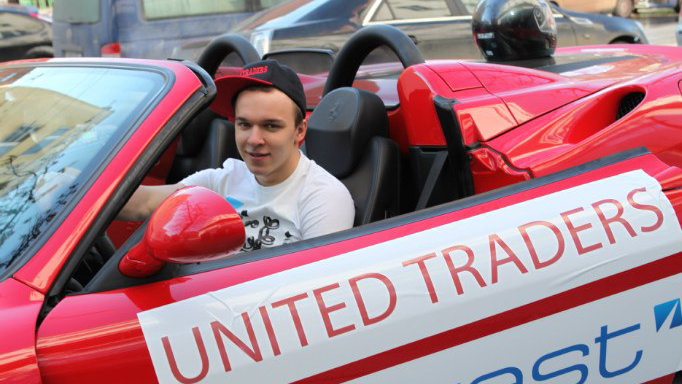 One day he started making good money — moved to the city center, bought a car, partied a lot. He was eighteen. And then it happened. We found him crying in the kitchen. He had lost an amount worth half of his annual income.
We've experienced a similar thing a thousand times. It allows you to think much better in extreme situations.
Free yourself from limitations
If trading is about embracing responsibility, libertarianism declares that you don't need control from outside. That's what unites the cryptocurrency world.
The common financial business continues to build boundaries for people, and this has led to absurdity. No one needs banks and red tape, but there are a huge number of officials across the world who protect an outdated system.
Now any fintech solutions can work much better and be accessible to everyone. The world needs a market that develops by itself, and regulation represents a set of protective measures for the chosen few. Those who can afford to invest and earn money.
You can go to a bank and open an account, putting a million dollars, and you get access to all kinds of nice investments. But you won't get any of that if you hold only a thousand dollars. We at United Traders want anyone to invest — this is our way of removing limitations from people.
Think bigger
Together with our investors we invest in projects that change the world.
Spacecrafts, Hyperloop teleportation, biotech startups that can extend the human lifespan — this is more than money.
Every investment has its own philosophy. Some choose to invest in the past, some — in the future. Soon people will start making selfies from Mars, and you still invest in oil?
We chose to invest in the future. And that's the big idea that rallies us and our community — it's SECTA.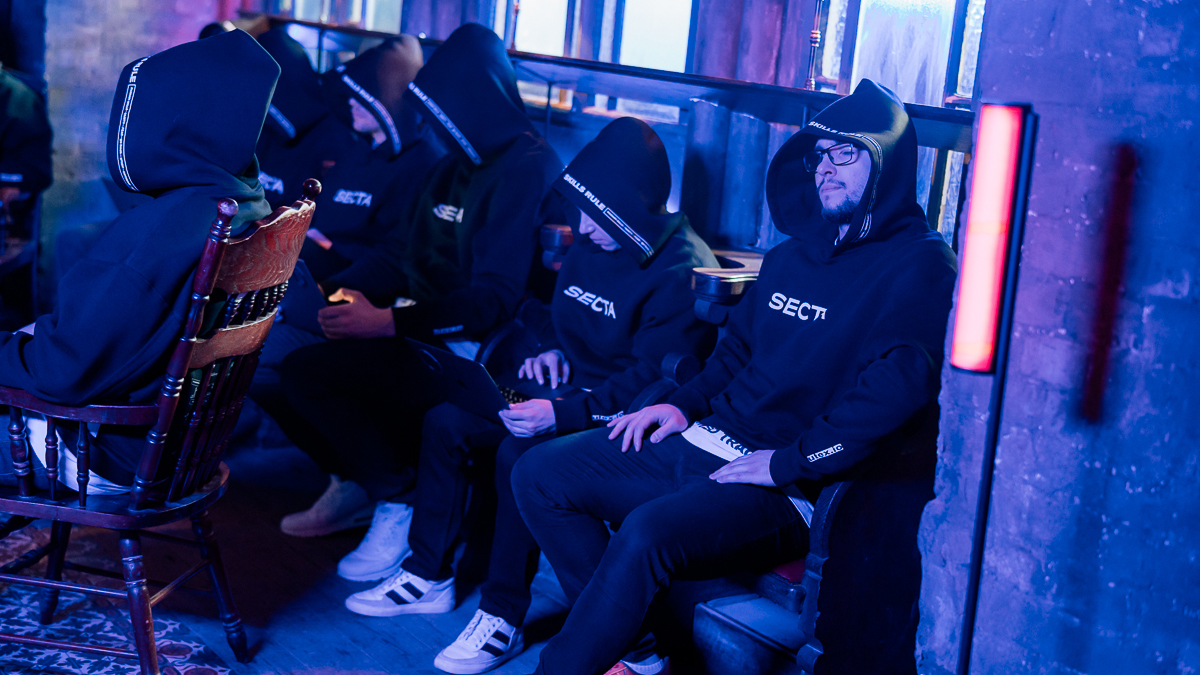 What's SECTA?
First, we came up with this word. Then we printed it on a hoodie, and we liked what we got. And then we took some time to decide what we are going to do with it. We built concepts, wrote manifests, heaped all kinds of big ideas behind the word SECTA, and every time we faced one and the same realization.
We all like this word, but every one of us understands it in his own way.
What you make of this word is more important than its interpretation, and that's the answer to the question «What is SECTA?». And you'll get a sense of it if you try.
SECTA is a filter
This word triggers a negative reaction with some people, «Secta?! I'll turn you in to the police, evils!» And some people react with interest, «Cool. Is that a joke?»
Those who got interested have gone through the same evolution of values, but possibly taking a different route on the way to it. This is our people. They are confident and strong enough not to join a real cult.

People who are informed by fear are not really our guys and gals. They won't join us. But in the end every person decides for himself if he's in SECTA or not, his choice depends on his feelings.
— Guys, what's SECTA?
— Does it make sense to you?
— No, it doesn't.
— Well, you are not in SECTA.
...
— So it makes sense to you now? That's it, you are part of it!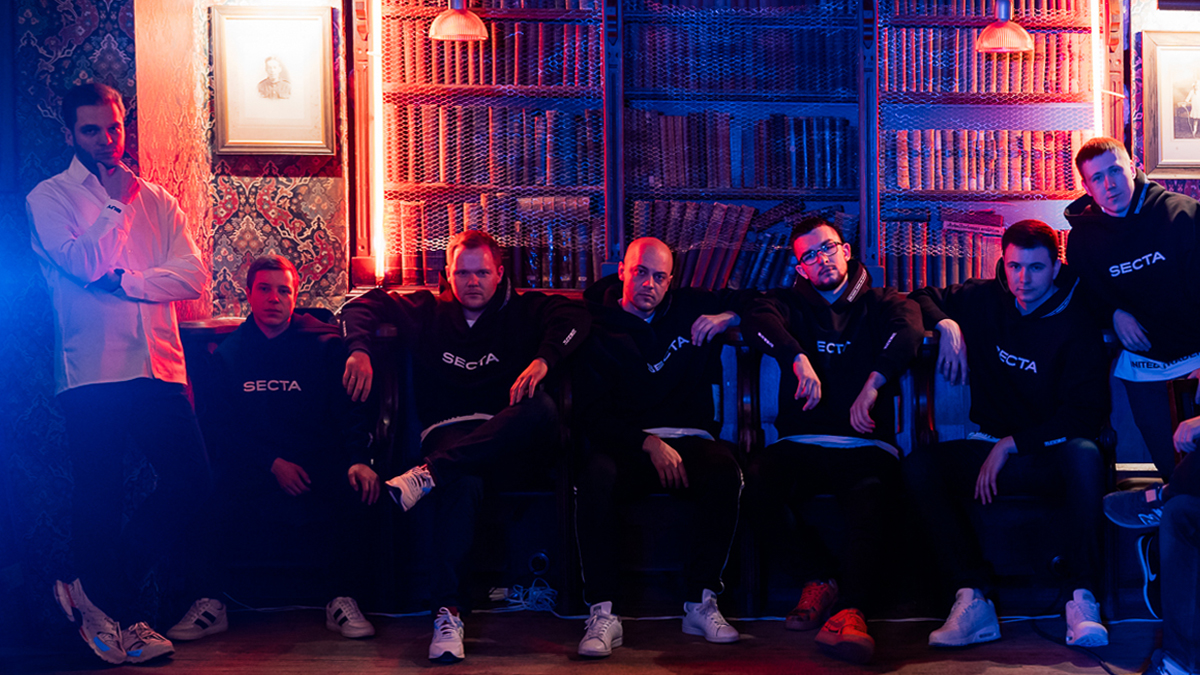 SECTA is about being alive, lack of stereotypes and intelligence
This is not just a glossy image or an empty word. SECTA brings together people that see and feel the sense in what they do.
We would like to contribute to the development of humanity and enjoy every step we take on our path, be it code writing or just a party. And you can get a sense of the word SECTA, and every one of you can fill it with his own interpretation.
Try this.
A human developed by the evolution, but now he takes the evolution under his control. All these projects on the eventual colonization of Mars — all this accelerates the human evolution.
Maybe SECTA is a community of evolutioners?))